Library Open Hours

Monday 10 am to 4 pm

Tuesday 10 am to 6 pm

Wednesday 10 am to 4 pm

Thursday 10 am to 4 pm

Friday 10 am to 4 pm

Saturday 10 am to 2 pm

There's a new set of procedures, compliant with state and national law, that allow us to protect staff and visitors when the building is open to the public. We do hope to broaden these restrictions over time, barring any local COVID-19 resurgence and/or regulations that dictate otherwise.
All patrons are required to wear a mask during their visit, unless they cannot medically tolerate one. If you do not have one, a mask will be provided by ADL staff upon entry. Children under the age of 5 are not required to wear a face covering.

If you are experiencing any COVID-19 related symptoms, please do not enter.

Patrons must maintain 6 feet of distance from one another.

Multi-use newspapers and magazines in print form will not be available at this time. Digital copies of magazines are available on our website.

Library rooms are sanitized every morning and wiped down throughout the day by ADL staff.

Helena Township's custodian cleans the rest rooms once daily.

Hand sanitizer is placed throughout the library and the building.

Much of the library furniture has been removed or is not in use, so things will look and feel different.
Please return ALL items in the drop box, even if you come into the library. Items will be quarantined for four days before being checked in and shelved.
To reserve items for pickup at the drop box or inside the library:
Click Catalog at the left margin of this page
Call us at 231/331-4318 and leave a message if we don't answer; or
Email us at aldenlib@torchlake.com
We will notify you when the item/s are ready to be picked up: if you have an email address, we'll reply that way; if not, we will phone you. Items should be picked up within three business days.

If you are continuing to stay home to avoid the coronavirus, or are unable to travel to the library, please request that items be mailed to you.

We cannot accept any donations of items at this time.

Remember to look here on our website homepage (below) for the many FREE electronic resources we provide you as a patron. We hope they'll entertain and inform you, as well.

Thank you for your compliance with the new regulations. We are happy to continue serving you!



Thanks!
Susan Riegler
Director
Library of Michigan COVID-19 Resources
NOW YOU CAN REGISTER FOR A LIBRARY CARD ONLINE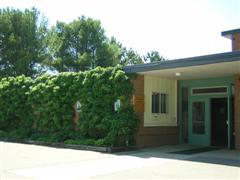 MISSION STATEMENT
The mission of the Alden District Library is to provide quality materials and services that fulfill the educational, informational, cultural, and recreational needs of the community in an atmosphere that is welcoming, respectful and businesslike.
---
NEW & IMPROVED RbDigital Collections!
NO HOLDS on Bingeable Movie Channels with UNLIMITED access to a channel for 7 days!
Choose from Acorn TV, Great Courses, IndieFlix & Qello



To access the RBdigital collections above, go to

https://aldenmi.rbdigital.com/
1. Download the app you need at top right
(computer users don't need this, though)
2. Click SIGN IN, then REGISTER NOW.
Select Alden District Library
3. Start accessing the content you want!

Note: Data streaming charges on your end may apply when streaming video;
check with your carrier if unsure.


| | | |
| --- | --- | --- |
| | | libbyapp.com |
Practice with Transparent Languages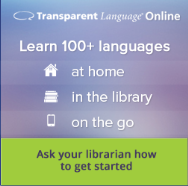 When Spring Comes Story Time
---
Please watch our second story time video!
---
Our very first virtual storytime!
---