Welcome to the Alden District Library!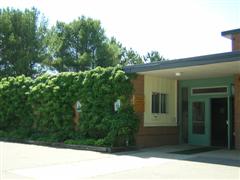 ---
At Alden District Library, we are able to offer friendly, small-town service while providing world-wide resources. Our collection includes a great selection of bestsellers, both fiction and non-fiction; videos in DVD; audio CDs; music CDs; large print, children's and young adult books; and magazines.
Seven laptops and four desktops provide free public Internet access.

For wireless Internet access, ask for the password at the checkout desk.

Our online catalog can be accessed by the link at left.
MISSION STATEMENT
The mission of the Alden District Library is to provide quality materials and services that fulfill the educational, informational, cultural, and recreational needs of the entire community in an atmosphere that is welcoming, respectful and businesslike.
We now feature free copying and FAXing of resumes and encourage the public to use the many Microsoft Business templates on our computers.
To get a Library Card, come to the library.
Item Circulation Fines
Books 3 weeks $.05/day*
Audio CDs & cassettes 2 weeks $.10/day*
Videos (DVD & VHS) 1 week $.25/day*
*excluding Sundays and holidays
"Write Away" Children's Contest Winners
---